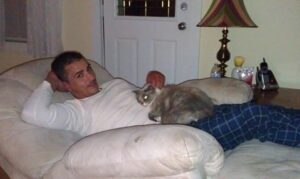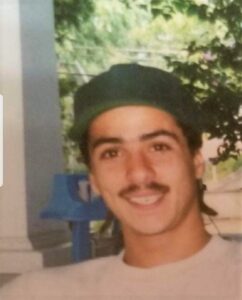 Our Matthew. He was so loving and kind. Never a harsh word for anyone. Beautiful inside and out, Matt loved his friends and family, and would do anything for them. He always had a smile and a hug for everyone. He was so full of love.
Matt's great love of music soothed his soul. He always had a new group or song he wanted to share. He especially loved the Wood Brothers and when at their concerts, he always stopped backstage for a photo and to just say thanks. Musically inclined, he took to the drums, playing and marching in his high school band. Graduating to his self-taught instruments of choice, conga, djembe and cajon; he could play! Wherever he was, he could find a drum circle or just a group of guys wanting to play. His beautiful singing voice, though he was shy about it, was pitch perfect. And wherever Matt went, he brought those drums with him.
Matty loved the outdoors, especially the woods. At one time, he had hopes of becoming a forest ranger, or working with endangered animals. He volunteered at the local animal rescue. Matt's gentle spirit found solace in the earth and its creatures; just walking in the woods on a beautiful fall day just filled his soul with promise and hope. Also on those walks he often found old gravestones, and he was quite interested in them and their history, and carefully restoring them became a hobby for a while. Matty worked with his hands, and was starting an apprenticeship with a mason, as the intricacies of stone fascinated him. He found a great deal of personal pride with his finished projects.
Matthew's love of God and all of His creatures shored him up in his battle with SUD, and we would find him reading the bible and writing about his great love of God. I cherish those writings, as they assure me, as his Mom, that Matthew is at peace and with his Lord and Saviour. Matthew leaves behind a loving family and many, many friends, who will never be the same without him, and who cherish and honor his memory with the words "Never Forgotten, Forever Loved."